We are Located in Downtown Pittsburgh and provide clothing restoration and mending of damaged fabrics and clothing due to rips tears snags, moth holes, burns, wear and tear. We also specialize in alterations for gowns, dresses and men's suits.
Law & Finance Building
429 4th Ave
Suite 1602
Pittsburgh, PA 15222
Phone 412.281.3176
This method is also know as the Invisible Weave, a technique applied on select fabrics with small holes, tears and burns. It involves a meticulous process wherein threads are taken from an inside seam of the garment and are hand-woven into the damaged area. The thread strands are replaced individually, creating a new fabric that is visually indistinguishable from the rest of the garment.
This method is the most common reweaving technique, applied on larger tears. A piece of fabric is taken form a hidden area of the garment and is interwoven into the frayed edges of the damaged area, matching the fabric's pattern. Inweaving on a solid color material may show a discernable outline, while plaids tend to show invisible repairs.
Similar to the French Weave, this method involves taking hidden thread strands from sweaters, double knits, and wool knits. The thread strands are then knitted into the damaged area of the garment. Intricate care is practiced to match the knit pattern and style.
When it comes to how well you look in your clothing, a good fit makes all the difference. Whether you require a simple hem or a complete overhaul of your garment, our qualified professional seamstresses in Pittsburgh will do what it takes to ensure your satisfaction. Our specialists are trained to provide excellent alteration services, focused on quality and personal attention. We repair, re-style and re-size clothing for men, women and children. And everyday, we hem pants while you wait.
We can alter your bridal or bridesmaid's gown with ease, allowing it to fit you perfectly so you look and feel great on that important day.
We do total restoration or application of beads.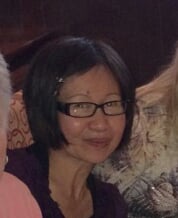 My 25 years in tailoring started in my beloved country the Philippines . Although I have a BS In Economics , as my mom is an excellent seamstress ,and I wanted to be a mom at home with the kids , I followed her footsteps and opened my first shop at home.
We are called the clothing doctors . We do restoration and mending of damaged fabrics/clothing due to rips tears snags, moth holes, burns, wear and tear . Whether it be wool suits, jackets, trousers, skirts, knits sweaters, leather , pillow cases, upholstery , specialty rugs, zipper change, lining change by sections etc . We can even resize calf size of boots and repair linings of bags and/ or straps . We also specialize in alterations for gowns and dresses as I had a bridal shop back in the Philippines for 15 years and can restore damaged BEADWORKS or even create / design BEADWORKS on unbeaded clothes . I cater to men's tailoring needs too and They love my HEM FOR TEN bucks promo . You can check our prices at our website
Established in 1995.
Reweaving and Reknitting shop has been servicing prestigious clothing stores / dry cleaners / tailoring shops and clients who don't represent any specialty store within the city of Pittsburgh as well as walk in clients since 1995 and since then has reached out / expanded to servicing clients from all over the USA through MAIL . We have satisfied clients from nearby Ohio, Maryland, New York, West Virginia, New Jersey, Connecticut, New Hampshire, etc and all the way to Nevada . And we are grateful for your patronage and look forward to meeting all your needs in the coming years.